About Us​
Dream Vision Designer is made up of well-qualified team and led by a trusted and disciplined management. Our team will strive to surpass your standards with innovative solutions, resulting in well-designed and beautifully furnished homes and offices. Our experienced team members are all extremely qualified, and we are committed to offering the best customer satisfaction and outstanding results. We supervise and make sure every step of your renovation journey to ensure the optimum results that will meet your expectations.​

Achieve total customer satisfaction with our designs and workmanship with professionalism.

Attain high standard of quality services and effective communication throughout the creative process.

Achieve perfection for clients as a fully integrated company with one stop services from concept designs, construction to after sales service.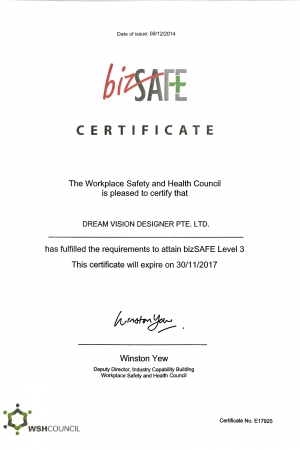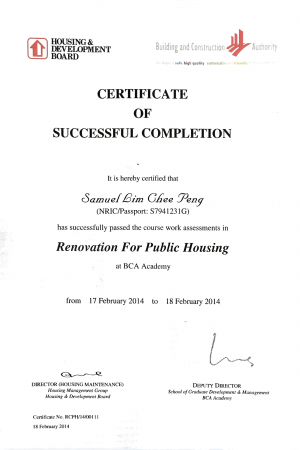 Renovation for public housing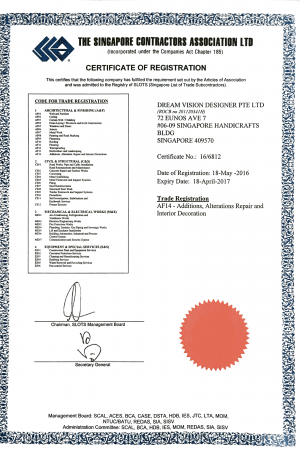 the sINGAPORE CONTRACTORS
ASSOCIATION LTD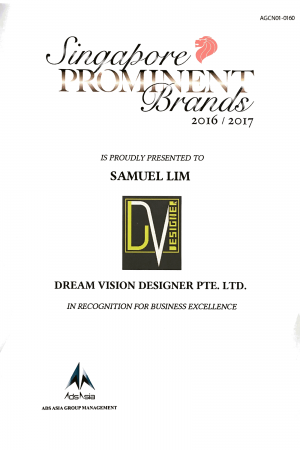 SINGAPORE PROMINENT BRANDS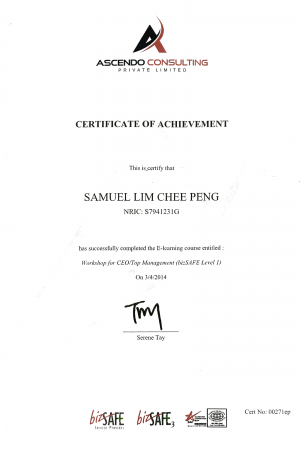 Copyright 2019 Dream Vision Designer